Sarah Greenberg
Practice Manager
Sarah Greenberg is the Practice Manager for Ear Works Audiology. She started with the company in 2014 and is an accomplished professional with 10 years of experience in healthcare and administration. Her knowledge of the company combined with patient care enables her to excel in staff development to make sure the Ear Works Audiology patients are receiving the utmost care and compassion when visiting any of our locations. Sarah attends training and seminars on a regular basis to ensure that the staff and the company are progressing with the hearing industry. "Being able to develop our staff to give our patient's the best hearing healthcare possible, and hearing directly from the patient's on how our practice was able to give them pieces of their life back that they were missing out on is truly the most rewarding experience."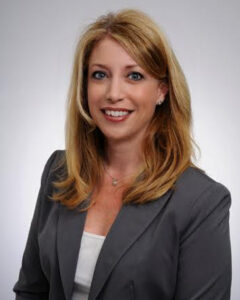 Meredith Moore
Audiology Manager
Garden City
Meredith Moore, Au.D., has been working with Ear Works Audiology since January of 2009 in the Garden City and Great Neck locations. She received her Master of Arts in Audiology from St. John's University in 2001 and her Doctor of Audiology from Salus University in 2009. She has over 20 years of clinical experience in the testing, selection, and fitting of hearing aids for pediatric through geriatric populations. Dr. Moore is a member of the American Academy of Audiology (AAA) as well as the American Speech-Language-Hearing Association (ASHA). She regularly attends educational seminars to maintain her expertise in the latest advancements in diagnostic evaluations and hearing aid technology. She enjoys having the opportunity to help patients hear better so they can live better.
When she is not working, Dr. Moore enjoys traveling and spending time with her family and friends.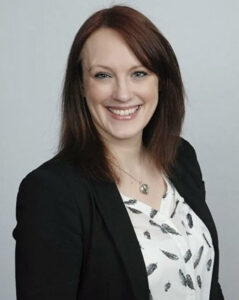 Jennifer Costa
Audiology Manager
Jennifer Costa, Au.D. has been working at Ear Works Audiology since 2018. She earned a bachelor's degree from St. Joseph's University, her master's degree in audiology from Hofstra University, and her doctorate of audiology from the University of Florida. She specializes in diagnostic hearing testing for adults and pediatrics as well as balance evaluations and evoked potential testing. Jennifer has over 15 years of experience practicing audiology. She enjoys helping patients get to the root of their problem. Whether it's a sudden hearing loss or episode of vertigo, she always goes above and beyond to provide her patients with answers.
Jennifer enjoys spending time with her husband and their two sons, as well as with their dogs. She loves being outdoors and in nature.
OUR PATIENTS SAY
At Ear Works Audiology we are dedicated to helping people manage their hearing loss through proven solutions using best practices in audiology. From diagnostic hearing testing to the knowledge of the latest hearing technology, our team can help you with all of your hearing needs.
Book An Appointment
For assistance or to schedule an appointment at Ear Works Audiology please fill out the form below or call us
Nassau County 516-248-0068 | Suffolk County 631-332-3274